Not Finding What Your Looking For?
We know that new Subaru inventory is hard to come by. While we receive new vehicles daily you should know you can also reserve your new Subaru before its wheels ever touch the ground here at our lot.

Below is a list of our latest allocation from Subaru. These vehicles are being built as we speak. You can simply reserve your vehicle ahead of time! See a model your interested in? Please fill out the form below and a sales representative will contact you shortly.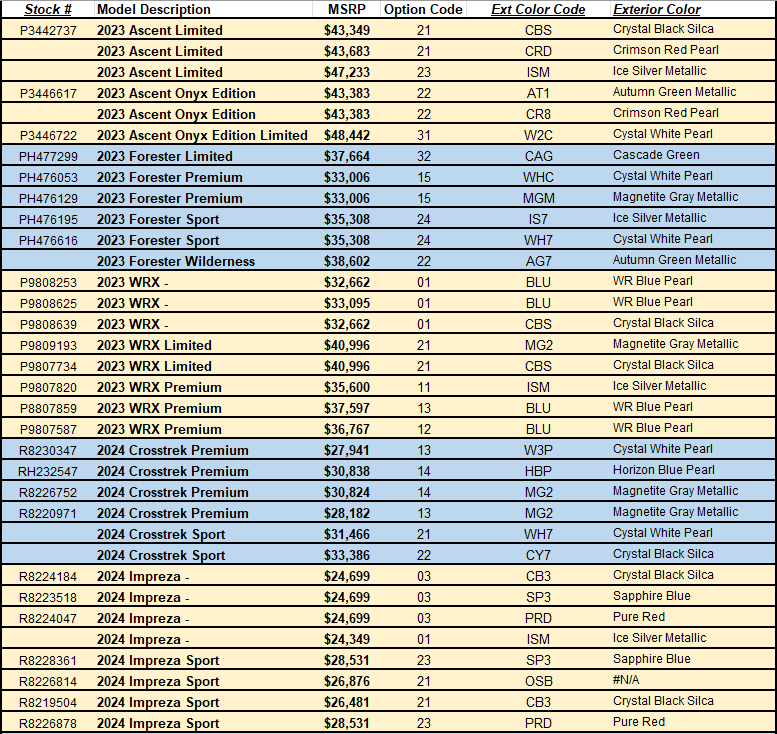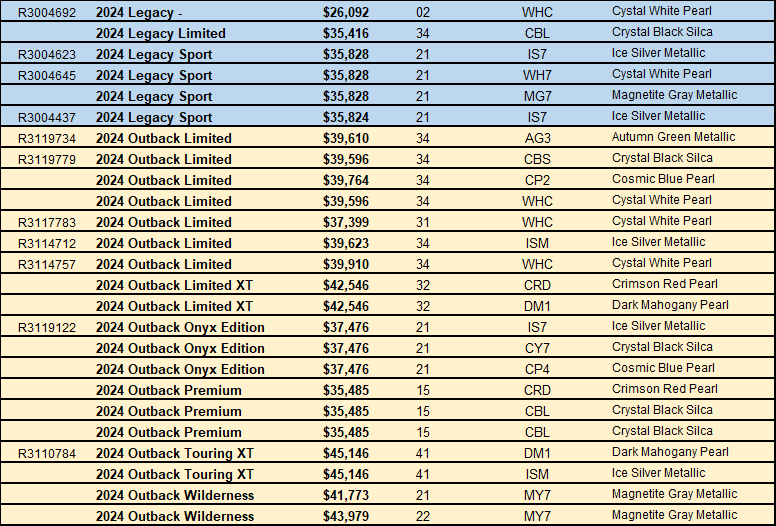 Reserve Your Subaru Today
* Indicates a required field