The 2022 Subaru Love Promise Customer and Community Commitment Award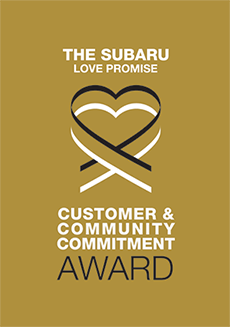 We've been nationally recognized for our dedication to our customers, our community, and the Subaru Love Promise.
We're honored to receive the 2022 Subaru Love Promise Customer and Community Commitment Award. This award nationally recognizes elite Subaru retailers who provide an exceptional customer experience at every interaction with Subaru. These retailers have also demonstrated an outstanding commitment to supporting passions and causes in their local communities in important areas such as the environment, community, health, education, and pets.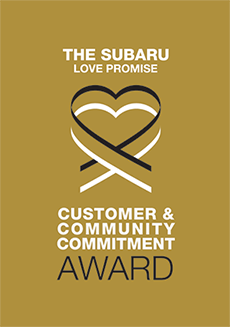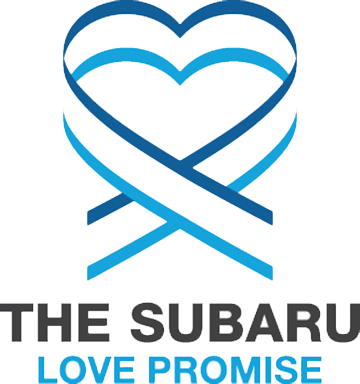 What is the Subaru Love Promise?
Subaru and our retailers believe in making the world a better place and the Subaru Love Promise is our vision of respecting all people. This is our commitment to show love and respect to our customers and to work to make a positive impact in the world.
How is Beechmont Subaru dedicated locally to the Love Promise?
Our Love Promise is to the under privileged children and their families in and around our great community. Making it possible for many of these children and their families to experience the NFL first hand, with the help and support of our Cincinnati Bengals. From a special training camp meet and greet to the attending of NFL games this season, this is just one way Beechmont Subaru is giving back to the community through the Cincinnati Bengals MVK (Most Valuable Kids) Program.
Cincinnati Bengals MVK Program
Love Promise Stories from Beechmont Subaru
Subaru and Beechmont Subaru believe in making a positive impact on the communities in which we live and work. We uphold that belief through our Love Promise Community Commitment. Every month, we select inspiring stories from customers and partners from around our area who strive to support our collective commitment and feature them here
Gifts to The Children's Home Cincinnati - MELANIE S
Santa arrived early at Beechmont Subaru to hand out presents to a bus load of children visiting from the Cincinnati Children's Home. The Children's Home is Greater Cincinnati's most prolific nonprofit specializing in behavioral and therapeutic health services and autism services for vulnerable and at-risk youth. The agency has served our region since 1864 and serves nearly 15,000 children and families each year. #SubaruSharetheLoveEvent #The Children's Home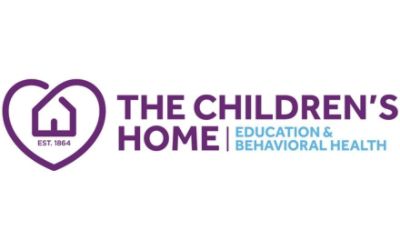 ---
80 Blankets to James Sauls Homeless Shelter - MELANIE S
Beechmont Subaru is proud to donate 80 blankets to the James Sauls Homeless Shelter in Batavia. Thanks to the shelter for helping Clermont County citizens who've experienced hardships resulting in homelessness. Three meals are provided daily along with laundry services free of charge. Once a person enters the shelter they must adhere to standards including a curfew, no drugs or alcohol, and shelter guidelines. Case Management services are provided to assist clients with goals and obtaining housing. Financial Assistance is available for rent and security deposits for persons exiting the shelter. #SubaruLovestoHelp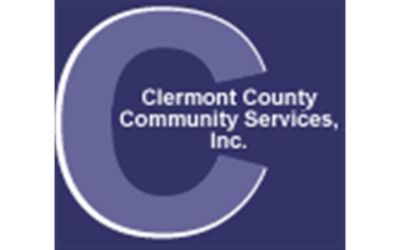 ---
Subaru Loves Pets – [Peppermint Pig Animal Rescue] - Kimberly K
Subaru Love Promise Story Peppermint Pig Animal Rescue This is the adoption story of a sweet and gentle natured Border Collie Mix that came to the Peppermint Pig Animal Rescue in the summer of 2021. "Una" as we soon named her, is an 8-month old Border Collie and Australian Shephard mix that was surrendered by her owner with her brothers. Like so many puppies that come into rescues, Una and her brothers were the product of irresponsible pet owners that did not take the time to spay and neuter their adult dogs. Una's owners were living near a very busy road, and the puppies were constantly out playing in this area. The Peppermint Pig knew they were at high risk of getting struck and injured by a vehicle if we waited much longer to take them in. We agreed to take Una and her brothers, if the owners would allow her mom to be spayed by a local vet. This is a condition of the Peppermint Pig Animal Rescue when we accept puppies from accidental litters. It is our mission to help reduce the unwanted, (and uncared for) pet population in this manner, as well as to ensure Una's mom would not again have another accidental pregnancy. When Una first came to rescue, she was extremely shy and slow to open up. We placed her with one of our experienced foster families, who at the time had their granddaughter living with them and 3 other dogs in the house. As her foster reported, "Una took to our granddaughter Ruth right away! She loved to play fetch and would even play fetch with Ruth, even though Ruth could only throw the ball about a foot. Una would always make a big show of getting it for Ruth to throw again." Una quickly worked a way into her foster families hearts, but they knew, at some point the rescue would find her a perfect forever home. When the day came for adoption, Una's foster mom was smiling big, "Una is such a gentle soul and my whole family will miss her greatly!" Peppermint Pig Animal Rescue placed Una in a loving home in October of this year. She not only has a new name, Molly, but a new sister sibling as well! Her new humans report that Molly and Dee Dee are getting along just fine. She has had a glowing review from her recent visit to the veterinarian, who weighed her in at 28.6 pounds. Molly loves to destroy all available toys and makes it her mission to get those pesky squeakers out! She also loves snuggles and sun bathing with her new sister, Dee Dee. As with all our adoptees, we wish you a wonderful, long, happy life Miss Molly!
---
Beechmont Subaru Loves Learning - Philip S
Whether learning from home or in the classroom, many students in some communities lack the supplies, learning materials, and resources they need to succeed in school. Beechmont Subaru in Cincinnati, OH wants to help. Through Subaru Loves Learning, which focuses on supporting and improving education, Beechmont Subaru is committed to providing students and schools with some of the resources necessary to learn and grow in the classroom. Subaru and its retailers are partnering with AdoptAClassroom.org to give teachers at Crossroads Elementary the funding and resources necessary to support students. This year alone, Subaru will benefit more than 114,000 students nationwide and Beechmont Subaru is proud to do our part to help classrooms in our area. Subaru and its retailers have a long history of supporting education. Through our Subaru Loves Learning initiative, we have donated over 277,000 science books to schools in the past four years alone. Subaru believes in making learning accessible to as many students as possible. Adopting classrooms through Subaru Loves Learning is just one of the ways we are doing more to make a difference. Subaru. More than a retailer.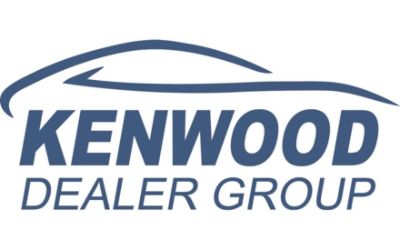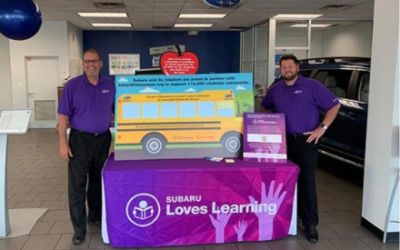 ---
Children's Home of Cincinnati Thanks You! - Contact U
The Children's Home is honored to once again be part of our friend and partner's at Beechmont Subaru Share the Love event! Last year these amazing folks, along with help from supporters who purchased vehicles at this location, raised funds that directly supported at-risk children and families!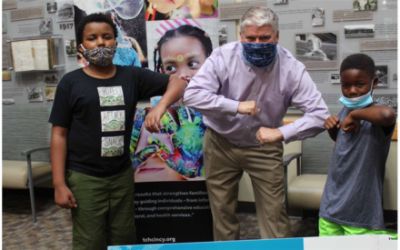 ---
Free Pet Adoptions, thanks to Beechmont Subaru. - Contact U
Hi, my name is Katniss and I was at the Clermont Animal CARE Humane Society but found my own human snuggle buddy with a free adoption thanks to Beechmont Subaru and the Share The Love Event! I'm now loving my life at my forever home.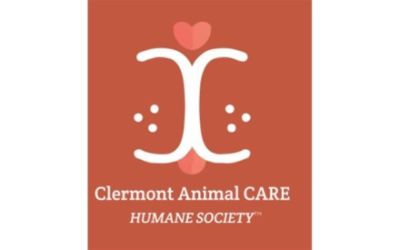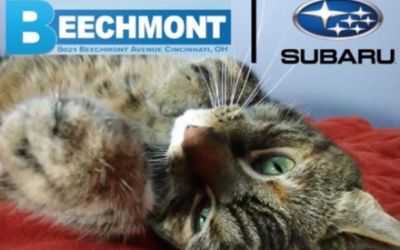 ---
Beechmont Subaru Teams with Freestore Foodbank - Contact U
Through the Subaru Love Promise, a commitment to support our communities, Subaru and its retailers across the country are making a donation to provide 50 Million Meals to @FeedingAmerica. This Pandemic has left many people out of work and unable to feed themselves or their families. Beechmont Subaru has donated 85,469 meals to the Freestore Food Bank. In the Greater Cincinnati Area, Subaru has donated 334,377 meals.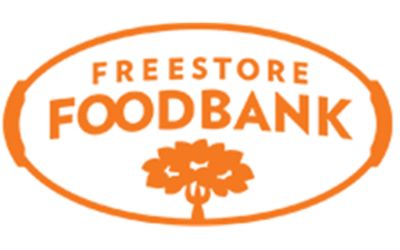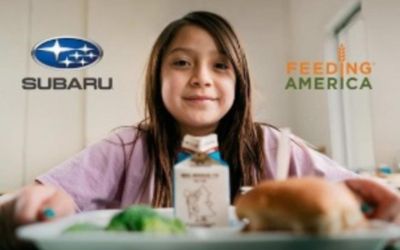 ---
Beechmont Subaru Helps Bonded Pair Get Adopted! - Lee Ann L
Chaos and Egan came to Clermont Animal CARE Humane Society in Batavia when their family could no longer care for them. They had horrible skin infections and very little fur. It became clear very quickly that they were bonded, meaning that they would emotionally and mentally suffer if separated. We got to work on figuring out what was going on with their skin condition and determined that it was an allergy. So, we placed them on a special diet and their skin began to heal and their fur to grow back slowly. In the meantime, they won the hearts of both employees and volunteers with their quiet and calm demeanor and their desire for love and attention - both of which were provided in abundance. As their skin condition became manageable, we took them to adoption events in the hopes that their special family would find them. Finally, a shelter is not a calm or restful place for any animal (no matter how hard you try), so we found a foster home for them. And that foster parent found a forever family for them! Bonded pairs are difficult to adopt - the adopter takes on double the expenses than they would usually. Bonded pairs on a special diet and with medical issues are even harder. Beechmont Subaru's sponsorship allowed us to waive the adoption fee for Chaos and Egan, which helped tremendously in getting them adopted. The overall sponsorship of Beechmont Subaru did more than just help individual animals, though. It helped to off-set the food and medical expenses that our shelter regularly incurs and seldom makes up for with adoption fees. It is thanks to sponsorships and donations from individuals and companies like Beechmont Subaru and Subaru of America that we have been able to successfully transform Clermont County into a no-kill community for the past 3 years. Thank you so much for loving pets and supporting local organizations that love and care for them too!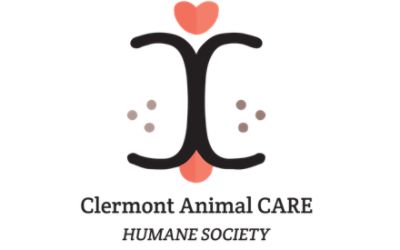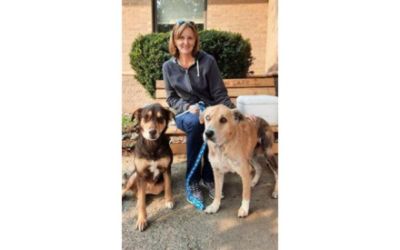 ---
Subaru breathes life into child therapy - Steven W
Subaru is a Children's Home partner who recently made a generous donation that will help ensure families have access to our programs either in-person or with our tele-health capabilities. A behavioral health services specialist at Best Point Behavioral Health by The Children's Home has instituted bibliotherapy delivered via our telehealth to provide care for her clients while staying in compliance with social-distancing requirements due to COVID-19. Bibliotherapy is a treatment in the mental and behavioral health community that uses literature, pictures and storytelling to augment other forms of therapy. It's especially useful for younger children and adolescents. The unique remedies like bibliotherapy are made possible by friends of the organization who support the vulnerable children and families of the Greater Cincinnati community like Subaru. ."Innovative therapists and methodologies of treatment don't happen without the support of generous neighbors like our friends at Subaru, whose donation is helping to fuel our mission of service," said Roderick Hinton, chief administrative officer of The Children's Home. "These programs are changing the lives of vulnerable children in Greater Cincinnati and we're truly thankful for the generous community supporters who have aligned themselves with our cause."" Bibliotherapy guides children through an imaginative journey to gain an understanding of emotions," said Jennifer Zavadil-Ryan, behavioral health services therapist and licensed social worker with The Children's Home. "It offers healing and aids in children being able to express their own emotions directly or through the characters in the story." The tool Zavadil-Ryan is using is one she calls "The Worry Monster." "The idea behind the Worry Monster is that children have a lot of worries and often do not have the words to express them," she said. "With the Worry Monster, I teach the concept of containment and a way of letting our worries go or a way to set worries aside rather than ruminating on them." Zavadil-Ryan said when talking with one of her clients, she chooses a story that fits the specific needs of the child. Then she shows the child the worry monster she made and encourages him or her to make their own worry monster in time for their next session. "When they have worries, they can draw or write their worries on paper and let the Worry Monster 'eat' their worries and fears away by putting them in the monster they made," she said. "The monster helps them understand that even if they cannot extinguish the worry permanently, by drawing or writing it, and placing it in the monster, the monster can hold onto that worry for them." "Bibliotherapy is a great way to bridge the communication gap that's a very common challenge in treating younger clients," said Debbie Gingrich, vice president of behavioral health at The Children's Home. "Young minds can often illustrate their feelings with role play, pictures and story-telling when they are trying to communicate with adults. Jennifer's 'Worry Monsters' are a great tool and especially useful when we're treating clients through different vehicles like telehealth." Zavadil-Ryan said her Worry Monsters are especially useful when treating clients via a distance treatment model. One of her young clients was coloring a "Feelings Monster" that went along with a story Zavadil-Ryan was reading during a treatment session. The monster and the coloring activity helped the child stay focused during a telehealth video conferencing setting. "When he picked the worry monster to color, he began talking at length about the numerous fears and worries he had, which was incredibly insightful," she said. "It was a powerful session that ended with the teaching of the worry monster and him beginning to develop his own worry monster."I'm not sure it would have occurred without it being on telehealth," said Zavadil-Ryan. Ideas for making your own worry monster can be found here.To learn more about the services and programs offered by Best Point Behavioral Health by The Children's Home, visit tchcincy.org.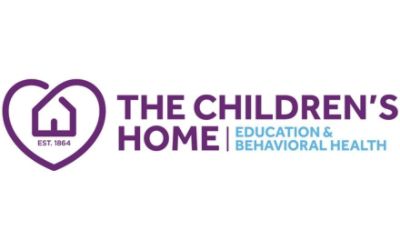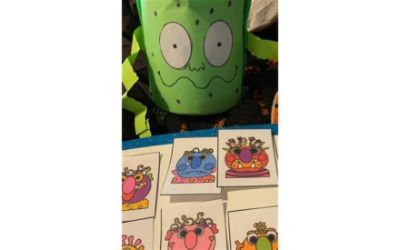 ---
Beechmont Subaru Loves to Care - Christina B
On July 22nd, 2019 Bill Wesley and Abby Feldkamp from Beechmont Subaru and Christina Bold from the Tri-State Chapter of The Leukemia & Lymphoma Society delivered 80 blankets and 50 craft kits to the children at Cincinnati Children's Hospital. Accepting these gifts of warmth and support were Sara Coyle, Amy Klein, and Jane Hollenbeck from Cincinnati Children's Hospital. Each expressed gratitude on behalf of the patients they serve, noting that this type of expression of support can be all it takes to turn around a patient's day. LLS truly appreciates Bill, Abby, and all the staff at Beechmont Subaru, for demonstrating that Subaru truly does LOVE TO CARE!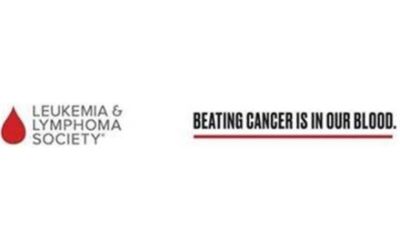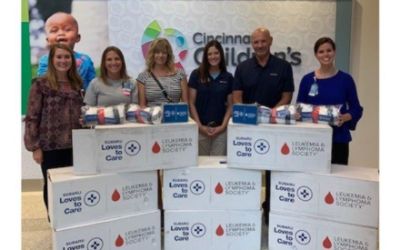 ---